Oklahoma Mobile Diesel Mechanic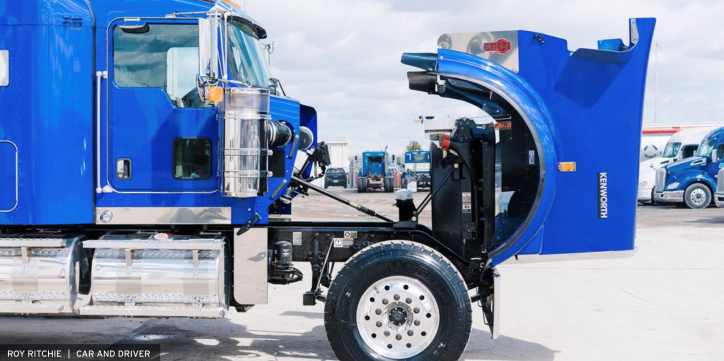 Your Mobile Diesel Mechanic Specialist
OKC Mobile Truck Repair is your Mobile Diesel Mechanic specialist. We come to you for all types of diesel repair needs. We work on Mack, Peterbilt, Kenworth, Freightliner, Volvo, and more. OKC Mobile Truck Repair has experience with most diesel engines including Cummins, Duramax, and Powerstroke. Services we provide include turbocharger replacement, injector replacement, air intake repairs, glow plug replacements, and much more. Contact us today to schedule an appointment! Our goal is to provide the fastest and most convenient mobile truck repair service in the OKC area.
How Much Do We Charge for Our Services
OKC Mobile Truck Repair is a professional mobile truck repair service that comes to you. We are based in OKC and serve the OKC metro area. Our rates are very competitive, and we offer a variety of services to meet your needs. We offer routine maintenance, as well as emergency repairs. We also offer a variety of other services, such as fleet maintenance, oil changes, and brake repairs. You can call us 24 hours a day, 7 days a week to schedule an appointment. We are always available to answer any questions you may have about our services or pricing.
24/7 Emergency Roadside Diesel Repair
OKC Mobile Truck Repair is a 24/7 emergency roadside diesel repair service serving the OKC metro area. We provide prompt, professional diesel engine repairs to keep you moving. Our experienced, certified mechanics are available around the clock, so we can be there when you need us – whether it's midnight or noon during the weekday rush hour. Because diesel engines are tough and built to last, they don't require as much maintenance as gasoline engines. However, preventive maintenance is always the best way to avoid unexpected breakdowns and costly repairs. That's why we offer comprehensive maintenance services designed to keep your diesel engine in top condition.
Contact us today at (405) 829-6250 to learn more about mobile diesel mechanic in Oklahoma, OK or to schedule a repair.
What Areas Do We Service
OKC Mobile Truck Repair is a full-service truck repair company that serves four counties in Oklahoma: Oklahoma, Canadian, Cleveland, and Pottawatomie. We offer a wide range of services, including engine repairs, transmission repairs, electrical repairs, and more. We also offer 24/7 roadside assistance for stranded motorists. We carry a full line of truck parts and accessories, including engine parts, batteries, brakes, and more.
Whether you need a part for your truck or you're looking to upgrade your truck, OKC Mobile Truck Repair is the place to go. We're dedicated to providing the best possible service to our customers, and we're committed to providing the best possible value for your money. Give us a call today to see how we can help you with your truck repair needs.
Our Customers
At OKC Mobile Truck Repair, we understand that our customers are truck drivers just like you. That's why we're committed to providing the best possible service. We know that your time is valuable, so we'll come to you quickly and get the job done right the first time. We also know that trucks are a big investment, so we offer competitive rates and financing options.
And because we're a locally owned and operated business, we're invested in the community and our customer relationships. So when you're looking for Diesel engine repair for your truck or fleet of trucks, make sure to give us a call. You won't be disappointed.
With years of experience in the business, you can trust that OKC Mobile Truck Repair will provide top-quality service at an affordable price. We're dedicated to our customers and strive to build long-lasting relationships with them. Contact us today by dialing (405) 829-6250 to schedule a repair. We look forward to hearing from you.